Lawyers in Philadelphia
Full-Service Law Firm Serving Pennsylvania & New Jersey
In our experience, perpetrators of financial injury assume their victims will not obtain legal counsel to advise them of their rights. At Weisberg Law, we can give you a solid understanding of your rights and present your claims for misrepresentation, breach of contract, material non-disclosure, due process violations, or statutory violations to their maximum effect.
We also understand complex issues facing our clients that include business litigation, business disputes, fraud and more. At Weisberg Law, Philadelphia attorneys are committed to serving the interests of those vulnerable, victimized, or most at risk. We are here to help you protect your rights by leveling the playing field.
Communication & Accessibility Is Key to Success
Given the nature of our practice, we emphasize the importance of close communication and accessibility at all times. Our Philadelphia lawyers strive for a response to any question within 24 hours. We also believe that we should get to know you and what you're up against in order to understand the nature of your legal matter.
That is why we offer free consultations. If we cannot help you, there is no cost to you for the time we spent learning about you and your legal challenges.
---
Contact Weisberg Law today. We serve clients in Philadelphia, the surrounding cities in Pennsylvania and New Jersey for a free consultation – we may be able to help relieve the pressure of your financial burden with negotiation and skilled litigation.
---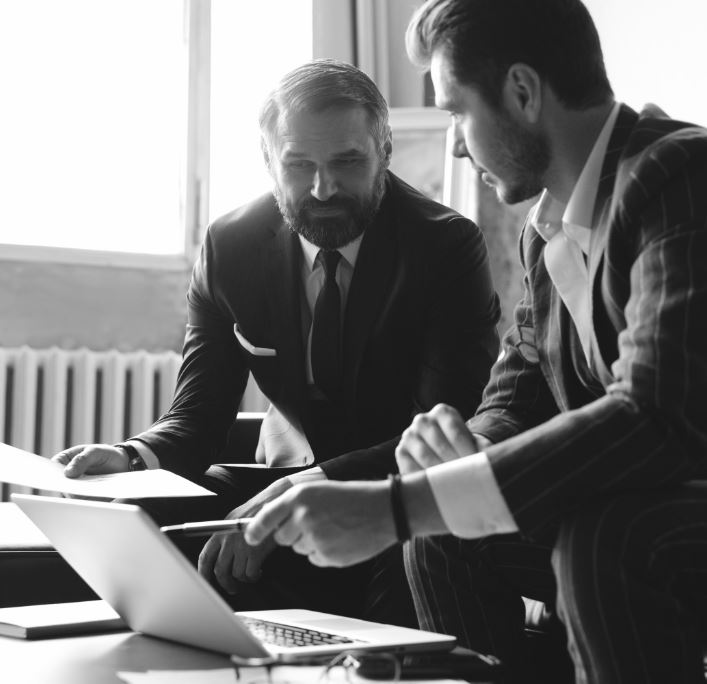 We Have Solutions for Your Needs Our Services
Business Litigation

Real Estate Litigation

Legal Malpractice

Appeals

Commercial Collections

Fraud Protection

Employment Law

Professional License Defense

Frivolous Lawsuits / SLAPP Claims

Civil Rights

Insurance Subrogation

Wrongful Convictions

Prisoner Rights

Bankruptcy
Aggressively Representing Our Clients See What Our Clients Are Saying
With their constant never-ending support, they got justice for me.

"They helped me get my life back. I will always remember how empowered I felt after I testified and when the case was over (in my favor!)."

Robin R.

They get the job DONE!!

"These guys were totally professional. When no one would take my legal malpractice case, they did and won!"

Doniell W.

Helped make a change for the better in our community.

"Weisberg Law was the only firm that took an interest in our racial discrimination case against a local school district."

Kerry M.

Takes an interest and makes changes!

"Had it not been for their taking the case, we would not have been able to enforce changes in our school and community to better protect our children."

Former Client

Goes above and beyond what is expected.

"In a 10-minute conversation with Matthew, after being referred to him by a friend, he had given me peace of mind."

Former Client
Assisting Clients With a Variety of Legal Challenges
At Weisberg Law, our attorneys in Philadelphia are determined to aggressively protect individuals, families, communities and small businesses. We have broad experience in real estate and mortgage lending, constitutional rights, as well as a thorough understanding of state and federal fraud protection laws.
Whatever matter our firm is representing you in, we are zealously dedicated to helping you assert and preserve your rights.
---
Contact us online or call (610) 550-8042 to reach our attorneys in Philadelphia.
---
Over 20 Years of Experience

Since 2005 our firm has advocated for the rights of clients in Philadelphia and surrounding cities. In addition, our attorneys have been in the legal field for over 20 years bringing immeasurable knowledge with them to the firm.

Thousands of Clients Helped

We have helped thousands of clients with both small and big cases since the inception of the firm. Our attorney Matthew Weisberg has had the opportunity to fight for the rights of clients before the Supreme Court.

Free Consultations

We understand the stressful nature of the situation you can be in. Call us for a free consultation and we will strive for a response within 24 hours.

Affordable Pricing

We are committed to providing transparent flat fees that are affordable. Everyone deserves the ability to fight for their rights without the worry of affordability.
Get a Free Consultation
Contact Us Now