Business Fraud Lawyers in Philadelphia
Fighting for Business Owners in Pennsylvania & New Jersey Since 2005
At Weisberg Law, we know that fraudulent misrepresentation and other types of business fraud can significantly interfere with the success and longevity of a business. If you or your business has fallen victim to fraudulent practices involving other sellers, real estate lenders, franchisers, or other individuals, consult with our experienced Philadelphia business fraud lawyers at Weisberg Law. We are dedicated to providing sound legal advice and zealous representation in disputes arising from corporate or business fraud.
---
Contact us onlineor reach us directly at (610) 550-8042to talk about your situation with Weisberg Law. Our initial consultations are complimentary – you owe us nothing for asking about how we can help.
---
Recover Losses Suffered From Business Fraud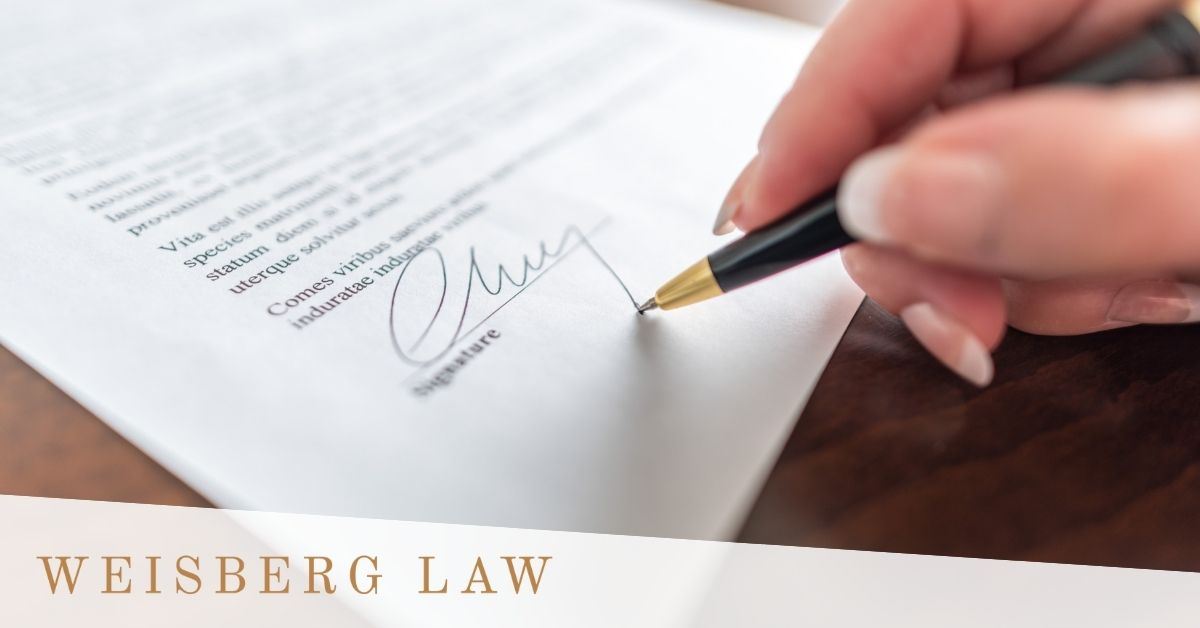 Our business fraud practice focuses on recovering losses suffered by businesses or consumers in cases of fraud. In business fraud cases involving contract disputes, we pursue additional compensation for damages related to the anticipated profits lost as a result of a contract breach.
Business fraud cases we are experienced at handling typically involve:
Fraudulent bookkeeping practices: Weisberg Law investigates claims involving "cooked books," accounting fraud, embezzlement, or misappropriation of corporate funds. Our experience in handling these complex financial issues enables us to trace financial origins and identify instances of intermixing corporate assets with personal assets, embezzlement of company funds, or other asset mismanagement.
Insurance bad faith Our attorneys seek specific performance of insurance contracts when an insurance company refuses to cover business losses from fire, flood, theft, or other covered liabilities.
Other fraudulent practices: We represent businesses that have suffered losses as a result of fraudulent lending/predatory lending, malicious or frivolous litigation, corporate directors' or officers' breach of fiduciary duty, and other business and commercial disputes.
Our business fraud attorneys in Philadelphia also represent consumers who have fallen victim to the unscrupulous practices of businesses in this area. We represent consumers in business fraud cases involving malicious or frivolous claims, SLAPP claims (strategic lawsuits against public participation), and other business fraud affecting consumers.
Contact Us for Your Business Fraud Challenges
As experienced legal professionals dedicated to preserving the interests of businesses and small-business professionals, many of our core areas of practice are interwoven. Because we represent clients in areas involving fraud protection – such as protection from real estate fraud, mortgage fraud, and other financial fraud – our familiarity with these issues enables us to provide diligent representation to small-business professionals encountering similar challenges to their business operations.
---
For more information about our business fraud services, schedule a free consultation with a skilled Philadelphia business litigation lawyer at Weisberg Law.
---
Aggressively Representing Our Clients See What Our Clients Are Saying
With their constant never-ending support, they got justice for me.

"They helped me get my life back. I will always remember how empowered I felt after I testified and when the case was over (in my favor!)."

They get the job DONE!!

"These guys were totally professional. When no one would take my legal malpractice case, they did and won!"

Helped make a change for the better in our community.

"Weisberg Law was the only firm that took an interest in our racial discrimination case against a local school district."

Takes an interest and makes changes!

"Had it not been for their taking the case, we would not have been able to enforce changes in our school and community to better protect our children."

Goes above and beyond what is expected.

"In a 10-minute conversation with Matthew, after being referred to him by a friend, he had given me peace of mind."
Get a Free Consultation
Contact Us Now