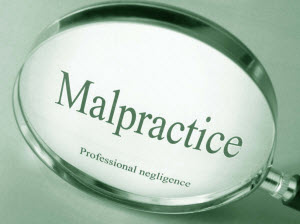 The U.S. Consumer Financial Protection Bureau (CFPB) has fined a debt collection agency and a New Jersey law firm $2.5 million of running a "lawsuit mill" against consumers. The agency and law firm were accused of filing mass lawsuits against allegedly indebted consumers, often without verifying whether the lawsuits had any validity. The CFPB alleged that both the law firm and the collection agency violated the Consumer Protection Act, the Fair Debt Collection Practices Act and the Dodd-Frank Wall Street Reform law.
Between 2009 and 2014, the law firm was involved in more than 500,000 debt-collection actions on behalf of debt collection agencies. Federal officials claim the law firm used an automated system and non-attorney support staff to decide which cases should result in legal action against consumers. In general, attorneys at the law firm spent only a few minutes on each case to determine whether the debt claims were valid. The CFPB found that in some instances consumers had already challenged the validity of the claims against them, but those challenges were not reviewed by the law firm before they proceeded with the lawsuits. The lawsuits targeted consumers in New Jersey, New York and Pennsylvania.
As a result, the law firm has been ordered to pay a $1 million fine and the debt collection agency a $1.5 million fine. Both firms have also been ordered to stop filing unsubstantiated claims and they must overhaul their claims practices. As part of the agreement, neither the law firm nor the agency admits liability.
The case should serve as a reminder to consumers who are receiving threatening or harassing communications from collectors. Creditor abuse is a serious problem, but laws and regulations, such as the Fair Debt Collection Practices Act, exist to help protect consumers. If you are on the receiving end of harassing phone calls, letters and/or other communication by a debt collection agency then it may be time to reach out to a consumer protection attorney who will fight to uphold your rights. Get in touch with an attorney at Weisberg Law today to find out how they may be able to assist you.
Sources:
Consumerist. "Debt Collection Lawsuit Mill Hit With $2.5M Penalty." https://consumerist.com/2016/04/25/debt-collection-lawsuit-mill-hit-with-2-5m-penalty/. Ashlee Kieler. 25 April 2016.
N.J. Advance Media. "N.J. law firm, debt collector fined over consumer lawsuits." http://www.nj.com/morris/index.ssf/2016/04/nj_law_firm_debt_collector_fined_ordered_to_stop_a.html. Tim Darragh. 25 April 2016.